As we slide into the end of the year, many of us may be lacking the energy to feel inspired about 2019. Luckily, Junko Nichols and I have been working on some new ideas and activities to re-energise you next year at Noosa. The workshop is held July 13th which falls in the holidays for all the states, so we hope you can slot in a day with us. This year we are focusing on lots of take-away ideas and hands-on activities for primary and secondary teachers of Japanese.
We will be covering the following:
·       How to take a topical issue like "gender" and make the language accessible to students
·       How to use a newspaper article in English to develop speaking, reading and writing skills in Japanese
·       How to analyse stereotypes in the media using simple language and cover Learning Across the Curriculum content
·       Developing peer feedback skills in speaking tasks – your chance to sample our new Speaking stations resource
·       Effective ways to communicate with parents and increase school support at the primary level
·       Strategies to enable your students to contribute to the local community through language and charity work
·       Battling your nemesis subject at secondary schools – how to fight back and drive up those elective numbers
·       Incorporating soft-CLIL into primary art lessons
·       Simple print-making techniques inspired by Hokusai
·       Developing an appreciation of art and nature in students
·       Dabbling in Comprehensible Input theory – beginner strategies for circling questions and mini-grammar sub-lessons
·       Task-based learning – sample assessment task ideas
·       Embedding Aboriginal and Torres Strait Islander perspectives in your programs – actual resources and activities to get you started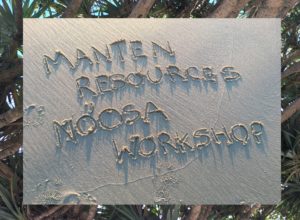 It is going to be a HUGE day of learning, escaping the winter cold at the beautiful Pepper's Resort, Noosa. The range of ideas is sure to raise your motivation levels during the mid-winter slump.
Early bird prices apply to the end of Term 1 only and places are strictly limited as this is designed as an intimate workshop.
To book your place, click here or email me at jblog1help@gmail.com  to discuss any aspects of the day. We hope to see you there!