This year we are excited to announce that we will be holding our first workshop for Manten Resources on July 17th 2018. We have met many of you at other conferences, during school visits or online but this year we thought we would try something new. We have so many ideas and we realised we needed more time to unpack these with you. So come and escape the winter blues with some time at Noosa in July!
Why is it at Noosa?
There are two main reasons why we are running our first workshop at Noosa. The first is that chapter 6 of Jblog textbook 3 is set in Noosa. The chapter revolves around a house swap exchange between Noosa locals the Clark family, and the Yamada family from Tokyo. So we thought if you are teaching this unit, you will be sure to get some ideas to make it more real whilst you are here.
The second reason is about you. Teachers work so hard with very little "perks" of the job. Tired of hearing about friends in other industries swanning off to conferences in fancy locations, we thought it was time Japanese teachers had their day in the sun too – literally! The workshop is on a Tuesday so we encourage you to fly up with your family the weekend before, if you are from out of town. Don't forget to talk to your tax accountant about how you can claim your expenses for accommodation, travel and daily expenses.
When is the workshop?
Tuesday July 17th 2018. This is the second week of the school holidays for NSW, ACT, Tasmania, South Australia and Northern Territory schools. It is the first week of Term 3 for Queensland, Victoria and Western Australian schools.
Where is the venue?
The workshop will be held at Peppers Noosa resort & Villas, 33A Viewland drive, Noosa heads, QLD, 4567. It is a few minutes walk from Hastings street and the beach.
Where can we stay?
There are various forms of accommodation in Noosa ranging from hotels to apartments and caravan parks. Contact http://www.visitnoosa.com.au/ for more information about what would suit your needs best. You may want to share accommodation or lifts with other teachers, so start talking with your colleagues and start planning your Noosa escape!
Is the workshop suitable for all teachers?
Yes! The workshop will be divided into a series of shorter modules that will discuss topics such as Growth mindset, soft CLIL, differentiation, and feedback to improve student performance. Check out the schedule below for more detail.
The day will be presented by Liberty Campbell and Junko Nichols.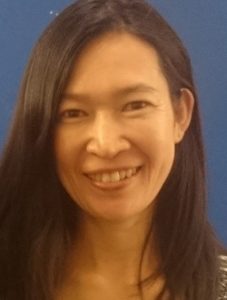 Junko Nichols has taught Japanese and English as a Foreign Language at pre-primary, primary, secondary and tertiary levels in Japan, China, England and Australia over the past 20 years. She has taught at a Japanese immersion program at Central Queensland University and has been involved in language teaching and language teacher training at a variety of schools, using a range of methodologies and approaches. She has many fabulous ideas for primary teachers including how to use "soft-CLIL" in a variety of topics such as poetry and art.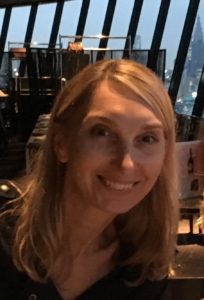 Liberty is the Catholic Education Commission's representative on the NSW Languages advisory Panel, the Project officer for Languages in the Broken Bay diocese and the author of the Jblog textbook series. She is passionate about supporting Japanese teachers and students with research based resources and practical teaching strategies. Liberty has spoken at various conferences for the MLTANSW, JTAN, JLTAV, DETNSW and at the National Symposium for Japanese Teaching in 2016.
How much is it?
The full day workshop is $135. This includes a fabulous buffet lunch and snacks, a beautiful location, lots of ideas and great company in the form of other inspiring Japanese teachers. This is designed as an intimate workshop so places are limited to 31 delegates. Make sure you are one of them!
How can I book?
You can book and pay for the workshop via the Trybooking link below.
https://www.trybooking.com/TQDQ
If you have any other questions about the day, please email us at jblog1help@gmail.com .
Workshop Schedule Session Overview
Session 1 : 9:00-10:30am : 1.5 hours
Growth mindset versus fixed mindset – How to develop more resilience in our students
Closing the feedback loop – Using peer and self-feedback to improve writing skills
Morning tea : 10:30-11am
Session 2 : 11:00am -1:00pm : 2 hours
Soft CLIL : What is it? What does it look like in a primary and secondary context?
How can I dabble in CLIL without committing to it every day?
Lunch : 1-2pm
Session 3 : 2:00-3:30pm : 1.5 hours
Differentiation – Acknowledging that teachers and students need to accommodate their own strengths, weaknesses and learning preferences
PERMA in language teaching – How can we teach hope? How can we develop it in ourselves and our staff?
Total 5 hours PD