The challenge of building a profile for language courses in what Tony Liddicoat has described as the "monolingual mindset of Australia" is well known. If those of us struggle to do so in metropolitan areas when we have access to resources such as restaurants staffed by native speakers, foreign language bookshops and libraries, spare a thought for our regional colleagues.
I recently wrote on the topic of "the new differentiation", inspired by Seth Godin's book "This is Marketing." In it, he writes:
It doesn't make sense to make a key and then run around and looking for a lock to open. The only productive solution is to find a lock and then fashion a key. It is easier to make products and services for the customers you seek to serve than it is to find customers for your products and services. (pages 5-6)
I linked this idea to our efforts to establish language programs. How many of us are trying to sell a language program rather than creating a languages product that meets the needs of your key stakeholders? Do you even know what the needs and desires are of your stakeholders are?
I discussed this topic recently with a regional teacher and asked her what the most popular elective class is at her school. She replied that agriculture was and that her Japanese class was constantly running against it on the elective line. It would be a momentous task to change the culture of the school and the community which obviously values agriculture and the role in plays in local industry. Equally, the timetable/ curriculum coordinator is not going to listen to your pleas to have your subject moved away from the popular one. So, what can one do in such a situation?
This dilemma inspired me to create a Stage 4 assessment task called the "Japanese investment Expo". The idea is that students use their knowledge of their region and agriculture to lure Japanese investment into a product of their choice. Here is a brief extract from the task:
Task overview
Australia is well known internationally for its agricultural success. We are a popular country for trade and investment due to our political and economic stability, our natural resources, safe and ethical practices and high level of research and development.
This assessment requires you to use your knowledge of agriculture in your region with your developing Japanese language skills. This is a group task that will develop your skills in collaboration, project management and creativity.
The brief
A new mayor has been elected to your town. They are keen to increase the profile of your town on the international stage. The mayor has two key projects in mind.
The first is to establish a new sister city relationship with a town in Japan.
The second is to attract Japanese investment into local agricultural businesses to expand production and increase employment.
Your team will need to work through the attached tasks to help the mayor achieve these targets.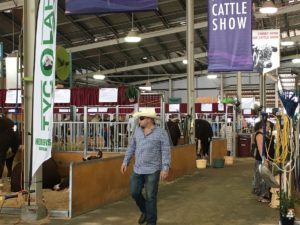 Students work through the reflection tasks that have them analyse details from a Japanese text, use hiragana and katakana tables to categorise export products and produce a bilingual video promoting their chosen agricultural industry using simple language and the scaffold provided. An optional extra would be to hold the "Expo" during a visit by Japanese students. The local students could share their videos at small stands and attempt to lure the students to invest in their product using the (fake) investment yen distributed by the teacher to each visitor.
I live in a metropolitan area now, but I grew up on the South coast of NSW and studied agriculture myself for the HSC. We had an "ag plot" that we all loved and we experimented with raising chickens, driving tractors and the power of the electric fence (not recommended!). A few weeks ago, I was visiting Austrade and was impressed by the documents they produce on "investment opportunities in Australian agribusiness and food". I had no idea Japanese companies like Hakubaku have built a noodle processing plant here or that Kagome have a tomato processing plant in Victoria. There are legitimate opportunities for Australian agribusiness to work with Japan so let's start preparing our regional students to make the most of these in the future.
Let us now return to the original dilemma of what to do when up against the popular agriculture subject on an elective line. My advice would be to run an assessment task such as this one in Stage 4 and demonstrate to the timetable/ curriculum coordinator that these subjects work well together so should be on a different line. I would reinforce this with different agriculture linked assessment in Stage 5 and joint visits to the agriculture farm with visiting sister school students. Piggy-back onto the popularity of agriculture rather than fight it, and you may find they become your greatest allies. Don't forget to share your Japanese cooking with the agriculture teachers either – and maybe use that opportunity to discuss how you are creating cross-curriculum tasks in your subject.
Good luck regional teachers!
The Japanese investment Expo assessment task is available for purchase for $70. It can be modified and reused each year to suit your cohort. Email jblog1help@gmail.com to order.