This 300 page full-colour textbook is designed to meet the needs of the Stage 6 Beginners course syllabus in NSW. It is also suitable for schools teaching Year 7 to 10 who are looking to progress student learning at a faster level such as selective school cohorts or those with students with prior learning.
If you have used Jblog 1 to 3, you will recognise some of the content as we have selected the best of the previous books and updated it to specifically meet the needs of the Beginners syllabus. The kanji and grammatical structures for example have been modified to meet the needs of this different pathway.
We have kept popular features such as the Dear Senpai column that explains misunderstandings of language and culture. The blog pages are there too introducing the cultural background of each chapter.
New features include a city focus in each chapter that provides an introduction to the city in English, and an interview in Japanese on location in that city. We have also added a Destination text each chapter that unpacks how to plan and write different text types such as letters, emails and diaries.
Script support is provided by the inclusion of furigana for all script in chapter 1 and 2, then dropping the furigana on hiragana from chapter 3, dropping the furigana from katakana from chapter 5 and removing spaces between words from chapter 10. There are 13 chapters in total with the expectation that most stage 6 classes will work through approximately 2 chapters per term.
As with all Jblog textbooks, it is our desire to present a contemporary view of Japan beyond the well-known stereotypes. We challenge the concept of a purely monocultural society by looking at regional differences in language, culture and history in Okinawa, Kansai, Tohoku and Hokkaido. Cross-curriculum links are made between the Ainu culture and Australian Aboriginal and Torres strait Islander culture.
We have endeavoured to keep the content fresh and relevant including topics such as the impact of COVID-19 on student lives and the changes in society such as veganism and employment opportunities. Efforts have been made to explicitly teach good study habits and elements of behaviour design such as implementation intentions and mnemonic strategies.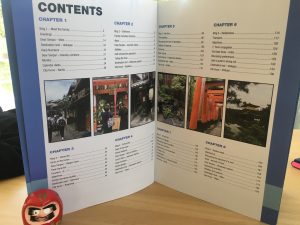 Many wonderful people have contributed knowledge, experiences, stories and photographs to help produce this book for you. It has been years since a new resource has been created for the Stage 6 Beginners course so I hope you find it useful. Thank you to those kind souls who have emailed me beautiful words of encouragement already. Writing is a vulnerable and lonely task at times, so I really appreciate those who took the time to show support.
本当にありがとうございました。
The first shipment is due back September 28th and we have been taking pre-orders this week. Numbers are limited (due to my garage capacity!) so email me at jblog1help@gmail.com to secure your copy. Jblog 4 is retailing at $70 plus postage.