This workshop is suitable for primary and secondary school teachers of Japanese. The day will be divided into a series of shorter modules that will discuss topics such as Task based programming, soft CLIL, multimodal texts, and embedding Aboriginal and Torres Strait Islander perspectives into your program. Check out the schedule below for more detail.
Date: Saturday July 11th 2020. This date falls inside the holidays for all states and territories.
Venue: Peppers Noosa resort & Villas, 33A Viewland drive, Noosa heads, QLD, 4567.
Cost and booking information: The full day workshop is $195. (The early bird offer allows you to select one free resource from the workshop range if you book by the end of term 1, 2020). You can book and pay for the workshop via the Trybooking link: https://www.trybooking.com/BHBFA
If you have any other questions about the day, please email us at jblog1help@gmail.com.
Workshop Schedule Session Overview
Session 1 : 9:00-10:30am (1.5 hours)
Hansei habits for teachers and students – how can we help students prepare for success in language learning? How can we prescribe tools for change for individual students?
Task based learning – programming learning beyond the linear. What is the place of explicit grammatical instruction in contemporary language courses? How can we keep track of what students are learning?
Morning tea : 10:30-11am
Session 2 : 11:00am-1:00pm (2 hours)
Embedding Aboriginal and Torres Strait Islander perspectives in the primary and secondary context
Exploring soft CLIL through cross-curricular activities and play based learning
Lunch : 1-2pm
Session 3 : 2:00-3:30pm (1.5 hours)
Multimodal texts – what are they? Beyond the metalanguage to classroom application
Surviving and thriving in the language teaching space – finding ways to align system goals with your personal values and strengths
Completing this course will contribute 5 hours of NESA Registered PD addressing standard descriptors 2.1.2 and 6.2.2 from the Australian Professional Standards for Teachers towards maintaining Proficient Teacher Accreditation in NSW.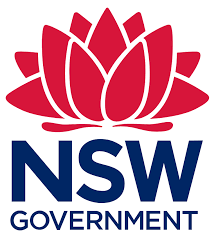 Early bird offer
The early bird offer allows you to select one free resource from the workshop range if you book by the end of term 1, 2020. Email me directly at jblog1help@gmail.com to claim your resource. You can choose from the following items: